The Hawk & Sparrow Team
We at The Hawk & Sparrow want to welcome you like you are one of our best friends. Our team of Minnesota based ladies (yes we know it gets cold here!) strive to make your experience perfect and love helping you feel like your best self, and assisting you in seeing that innate beauty that you carry with you.
Madelin – she/her
Madelin launched The Hawk & Sparrow in 2018 after years of running family portrait business Memory Me Studio (link) and realizing that her favorite part was making her clients feel special and lovely just the way they are. In the years before The Hawk & Sparrow, each boudoir or intimate session became her new favorite, and eventually The Hawk & Sparrow was created. Now, as owner and lead photographer she gets to pamper people all day and help them design albums and art that they can treasure for years to come. Madelin also does all of the graphic design and product production for our brand. She loves designing albums for our clients and you will have your portrait reveal and ordering appointment with her, where she will guide you through the process of picking and ordering your favorite portraits.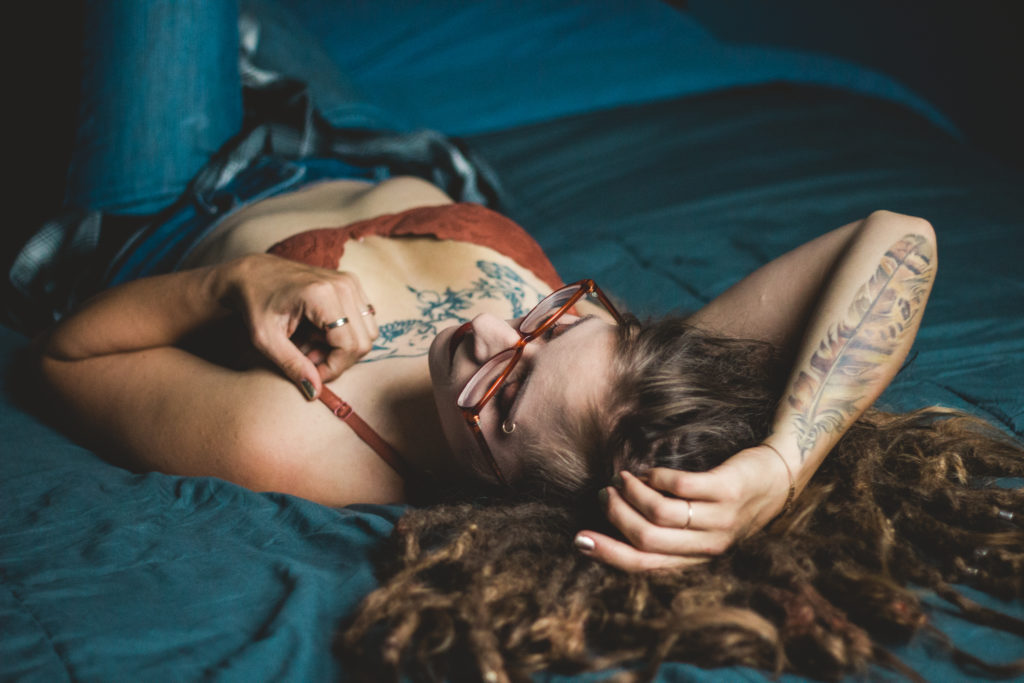 Hannah – she/her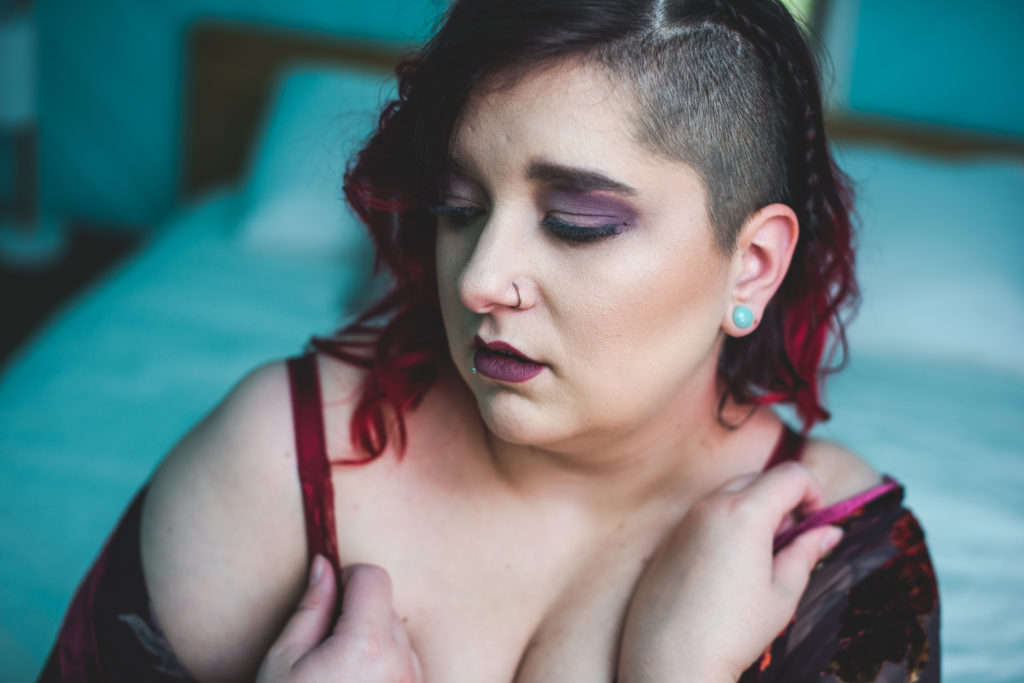 Hannah joined our team as our assistant and second photographer in 2019. With an ability to make people feel comfortable and years in front of the camera (check out her modeling work) her eye for detail made her a natural choice for photographing your boudoir and intimate portraits. You will see Hannah at almost every event we host. She may be assisting at your session, and come 2020 she will be booking clients of her own!

Tina – she/her
Tina is a blessing to have on our team. Her skills with hair and makeup, and her great positive attitude, are unmatched! The looks she creates for our clients are spot on every time. She does everything from "full glam" to the simple and natural "you on your best day" looks. Tina also offers education on hair and skincare so you can live your best look every day. Tina is also available for wedding hair and makeup through her own company Tina at Studio 19 (link) as well as beauty lessons If you want to learn to rock your boudoir look ever day!
---
Our Preferred Minnesota Vendors
Minnesota Wedding Venue
The Loft at Studio J (Stillwater, MN)
Minnesota Wedding Planners
Custom Wedding Rings
Minnesota Wedding Videography
Mast Wedding Films
Love Infinity Films
Minnesota Floral
A Paper Florist
Green Thumb Flowers
M Flower Studio
WJM Paper Floral Designs